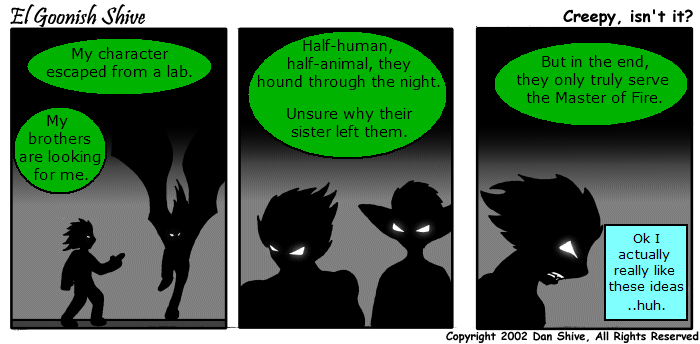 Transcription:
Sun-Mi: My character escaped from a lab.
Sun-Mi: My brothers are looking for me.
Sun-Mi: Half-human, half-animal, they hound through the night. Unsure why their sister left them.
Sun-Mi: But in the end, they only truly serve the Master of Fire.
Lakka: Ok I actually really like these ideas, huh.